junior programs
QuickStart 10 & Under Tennis at Woburn Racquet Club!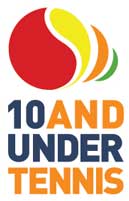 What is 10 and Under Tennis with QuickStart?
10 and Under Tennis with
QuickStart
is an exciting new play format for learning tennis, designed to bring kids into the game by utilizing specialized equipment, shorter court dimensions and modified scoring, all tailored to age and size. It's the fast, fun way to get kids into tennis-- and keep them playing.
QuickStart Tennis
includes six specifications including age, court size, racquet length, ball weight and speed, net height and scoring format. This enables youngsters to practice and play real tennis to scale and allows them to play and learn at the same time—as opposed to the traditional model of learning the skills before playing the game.
Tennis Sized Right for Age and Ability.
Courts are smaller and easier to cover
Balls bounce lower and move slower through the air, making them easier to hit
Three levels of tennis balls: for kids 8 and under, 9 to 10 years old, and over 11
Racquets sized for small hands that are easier to grip and swing
New scoring rules that allow for age/ability match play
For more information, please contact our Junior Development Coordinator, Sandy Palmer with any questions. A link to our program schedule can be found at the bottom of this page.
Classes may be added/deleted depending on class enrollment.
Classes that do not fill may be cancelled.

**No makeups or refunds will be given for a missed class. In the case of illness or injury, a doctor's note is requried to receive a refund/credit for missed classes. One class fee will be held as a late unregistration fee for leaving the sesssion after payment has been submitted. Please view the JDP Code of Conduct f
or more information.

Please call the club at 781-933-8850 with any questions, or email Ben Guth
[email protected]

**New Players will need an account set up in order to register.**

Please email the following to
Ben Guth
: Player name, Player Date of Birth, Contact Email, Contact Cell, Address.

Red Ball - Ages 5-7
36' Court with Red Ball. An introduction to tennis for 5-7 year olds. Players will focus on hand-eye coordination, agility, gross motor skills as well as developing swing technique. Learn the game of tennis while having fun! Children will work to develop athletic skills. Coordination, movement and balance drills will also be introduced. Swing technique and simple tactics are introduced through games and drills.
Recommended racquet size: 19"-21"
Orange Ball - (ages 10 & under)
60' Court with Orange Ball. Players will work to improve their skills and mechanics, focus on consistency and accuracy while learning to "construct" points during match play. Classes will be focused on footwork and proper technique. Games and drills will prepare this player for more competitive rallies.
(1 1/2 hours).

Recommended racquet size: 23"-25"
Green Ball (ages 12 & under)
Full Court with Green Ball
.
This class is for players that can play quality points on a full court. The class focuses on the development of mechanics, improving consistency and "thoughtful" tactics in singles and doubles.
(1 1/2 hours).

Recommended racquet size: 25"-27"

Standard/Yellow Ball (ages 11+)
Full Court is used with a standard tennis ball. Continued development of strokes, use of spin, basic singles and doubles tactics as well as an increase of competitive drills.
(1 1/2 hours).

Beginner Teens
Tennis lessons for the beginner player getting a later start. This player will learn proper techniques and all aspects of the game.
Beginners only please. Players MUST be grade 7 or above.
Junior Varsity Girls & Boys (ages 13+)
This program for the future high school varsity player. Advanced drills, footwork, mental toughness and competitive play.
(1 1/2 hours).


12 & Under Pre-Team (boys & girls)
This class for those players aspiring to play on Woburn's North Shore Junior Team. Focus will be on skills, drills and strategy as well as consistency & accuracy in rallying. Footwork and conditioning will also be a part of this players training. This all-court player hopes to be promoted to the team level of play. Yellow Balls will be used.
(1 1/2 hours).

North Shore Junior Team (boys & girls)
By invitation only, mandatory practices.
Team players ages 10-18 compete against other clubs in the North Shore League. This program runs for 30 weeks.